The online world, television, and print media seem jam-packed with advice on avoiding fast food and opting for healthier, nutritious, whole foods prepared and cooked at home. But surely there's a tendency to overlook the actual benefits and advantages of eating fast foods? These foods are popular, and there are usually pretty good reasons attached. I recently wanted to shine a spotlight on a few of the reasons why fast food is popular – whether the health industry (and associated businesses) like it or not!
If you were looking for reasons to love fast foods, now you'll have at least 20! Yes, fast foods are popular, and it's not just because the meals are designed to appeal to our pig-out side. There are many other things that make fast food a popular choice. If you would like to learn about the reasons behind the popularity of fast food, read on. 
These are 20 reasons why fast food is so popular:
1. Inexpensive.
Fast food tends to be cheaper than eating in a restaurant or buying all the ingredients to make your favorite meal. This stands at the top reason for fast food being so popular. 
2. Conveniently located.
Many people choose to eat fast food regularly because the outlets are conveniently located. You might have a KFC or McDonald's just outside your work, for instance. Convenience comes in at reason number 2!

3. Loyalty programs.
Loyalty programs provide a great way for consumers to keep coming back for more. The local pizza place may offer the 10th pizza free or a free juice with every 3rd meal. Whatever the special may be, these specials work on a person's psychology, which generally keeps them coming back for more. 
4. Great for socializing.
One of the reasons why fast food is so popular is because it is great for socializing with. If you are heading out for a picnic or spending an evening in with movies, snacks, and friends, chances are that fast food treats are preferable to spending hours in the kitchen making something for everyone to share yourself. 
5. Quick and easy.
Cooking meals at home takes time. It takes time to shop for the ingredients, prep and cook the food, and then eat the meal and clear up the dishes. Fast food is certainly popular because it is a quick and easy meal. No time is spent shopping, prepping, or cooking at all. 
6. Saves time.
If you are in a hurry and don't have time to cook, you don't have to miss out on a meal. Don't have time to cook a meal or prepare dinner for the kids? This is where fast food outlets really save the day!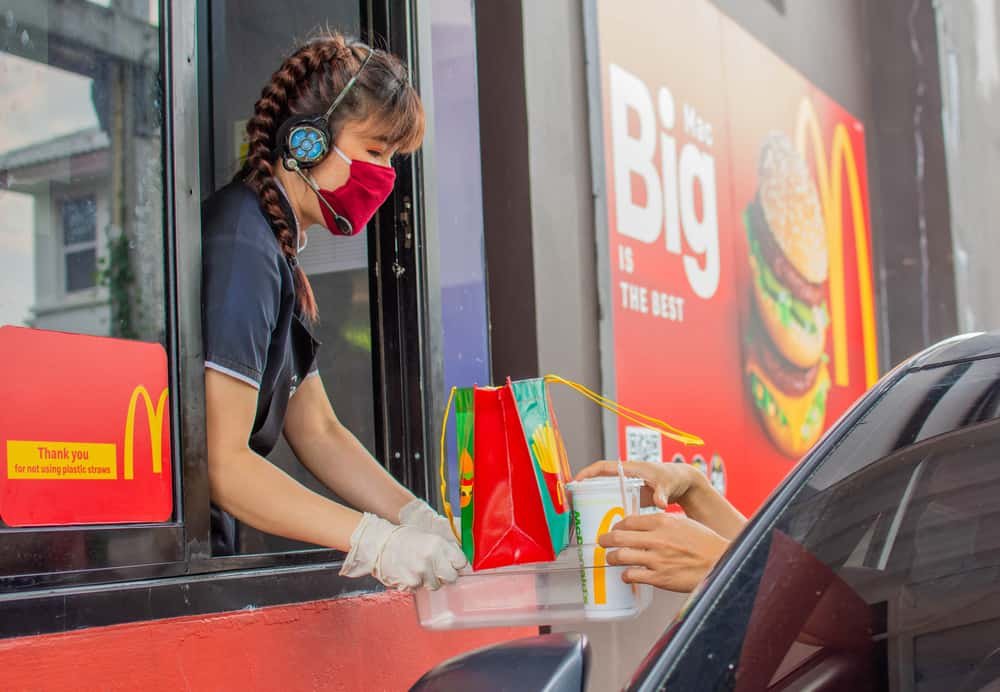 7. Tastes great. 
Fast food meals aren't your run of the mill veggies and staples. The meals are designed to appeal to our "yum" side. The popularity of fast food speaks to the tastiness of the meals being created.
8. Perfect portion sizes.
Fast food outlets put a lot of time and effort into creating menus with perfectly sized portions. This means that you will receive a meal that will be filling, but won't leave you feeling as if you have over-eaten. This makes fast food a popular option over possibly cooking a feast and overeating at home. 
9. No cleaning of pots, pans, plates, cutlery.
One of the reasons why fast food meals are so popular is that they completely eliminate the cleaning part of the meal prep and sharing process. All fast foods are served in throw-away containers. You don't even need to dish the food out onto plates. Simply eat the meal from the containers and dispose of them. No mess and certainly no fuss. 
10. Great treat.
After a long hard day at the office or in the field, everyone wants a treat. You probably want to grab a cold beer or gobble back your favorite meal. Food is a great treat for most people, and thankfully fast food outlets make this possible. 
11. Helpful if you can't cook.
People who eat fast food because they can't cook probably find fast food outlets to be a saving grace! People who don't know how to cook or aren't very good at it really find value in fast food. If you can't cook, fast food is probably a popular food choice for you. 
12. Wide selection (healthy options too).
The sheer variety of food options available make fast food popular. On any given night, there is a plethora of food options available to you. You can order pizza, burgers, fish and chips, Chinese food, Indian food, and even various vegan and health food options. The various options available are what make fast food so popular.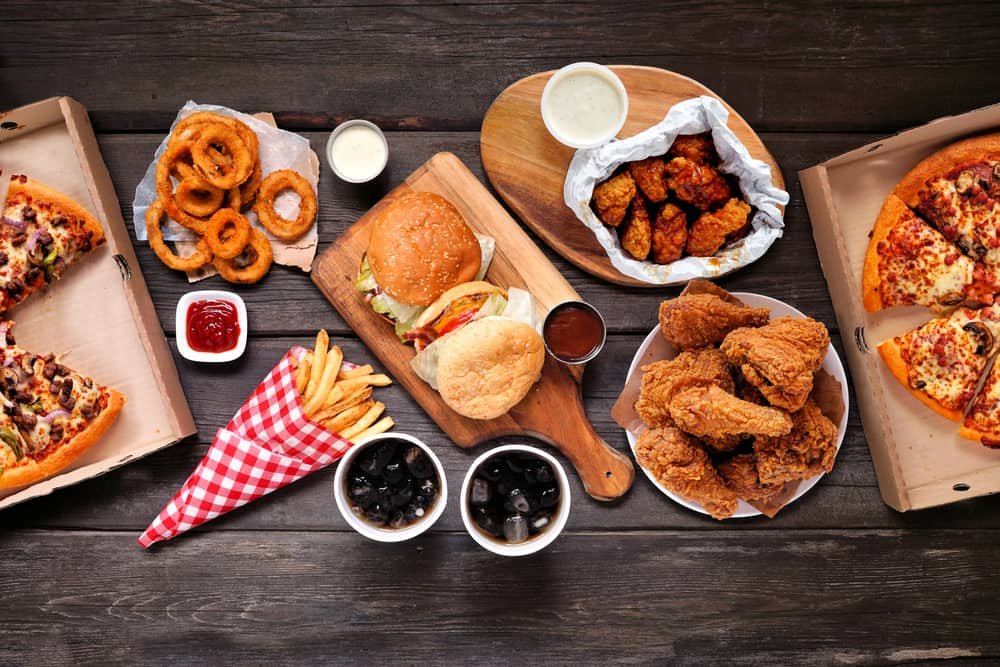 13. Rewarding for children.
Fast food can be used as a reward system for children. A highly effective reward's system at that! Want the kids to get their homework finished in record time? Promise them their favorite fast food. Want the house cleaned and chores done without moans and groans? Promise the kids their favorite fast foods. Need a way to lure a child into eating some form of vegetables? Use clever, fast food choices to do so.
14. Value for money.
There's no real money wastage when you buy fast foods. When you consider just how much food you can get for a reasonable amount of money, you realize that fast food offers exceptional value for money. If you are short on cash and need to feed a lot of family members, fast food can help you to cut back on costs. 
15. It's addictive.
Unfortunately, fast foods are typically packed with oil, carbs, sodium, and sugar. These are the very things that the brain and body become addicted to. If you want to know why fast food is really so popular the world over, it's because the contents of the food itself are highly addictive. 
16. Cuts back on cooking costs (electricity or gas).
How much money do you spend on electricity and gas costs in your home? Is there a way you can cut back on this? Yes! Stop cooking so much! Why use extra electricity or gas cooking 3 meals a day when you can buy cheap, quick meals at the local fast food outlet instead? If you want to cut back on your electricity and gas costs, adding fast-food meals to your weekly plan can help.
17. Advertising makes it cool.
Media advertising typically makes fast food seem a lot cooler than it probably is. Advertising can really impact a person's perception of a product or brand. This is the very reason why fast food has grown in popularity…because media and advertising have led the population to believe that it is "cool" and the way to eat. 
18. Affordable event catering.
What type of catering is best when dealing with a large group or a corporate meeting. When you need to feed a lot of people at a function or event, fast food is a popular choice. This is because the meals can be prepared quickly, the quality of the food is consistent, and the entire selection of meals will be affordable than when compared to prices quoted by corporate catering companies.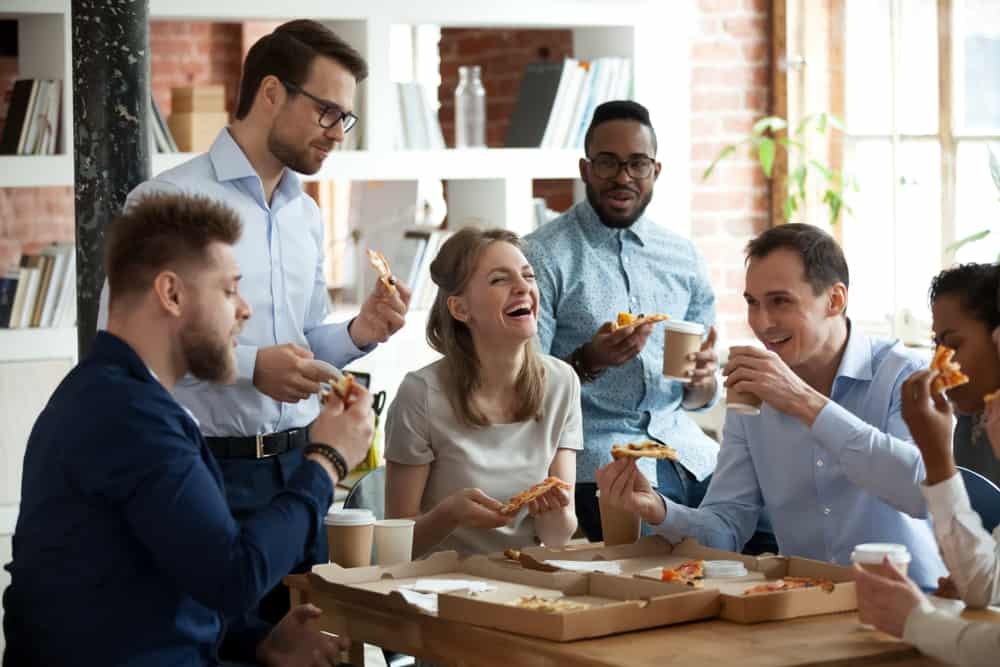 19. Perfect for a meal on the go.
Imagine how inconvenient it would be to get a meal on the go if there were no fast food outlets! When you don't have time to cook, because you are heading to a meeting or going on a trip (traveling), fast food provides the perfect way for you to enjoy a meal on the go. You don't have to take much time out of your plans to get something to eat – and that in itself is highly valuable to the busy individual. 
20. No leftovers to deal with.
Fast food outlets work with very specific portion sizes. Once you are familiar with the portion sizes provided by your favorite fast food outlets, you will be able to order precisely the right amount of food required. And this means that you won't have to stash leftovers and will never have to waste food. 
Last Word
Why is fast food so popular? Refer to the 20 reasons above. These reasons are sound, and some of them are probably the very same reasons why you head out to the local fast food outlets when you do. Regardless of your reasons for enjoying fast food, enjoy it!