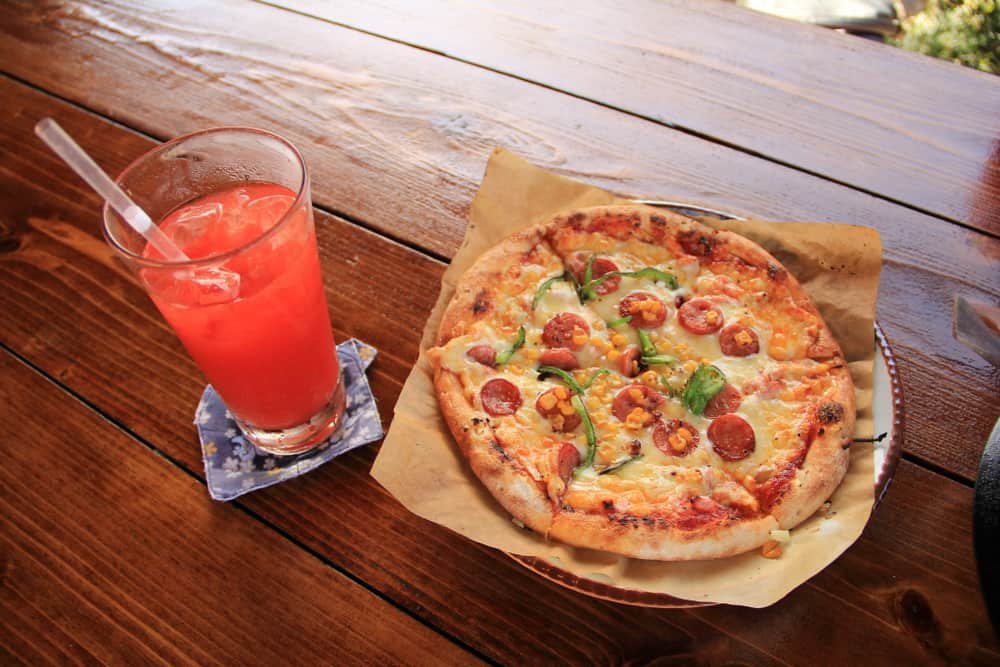 What could be better than washing down your favorite pizza with a refreshing drink? After a busy day, or while spending time with friends; having pizza and a drink is ever so rewarding. While some people reach for a glass of wine or a pint of beer, which is great, what if you just don't indulge in the realm of alcohol? Are there non-alcoholic drinks that are just as enjoyable with pizza as the ever-popular choice of wine or beer? The answer is yes! 
You're ready to sink your teeth into your favorite flavor of pizza, but what drink can you have if you are looking for a non-alcoholic drink? Believe it or not, there are many alternative drinks to choose from – and each and every one of them goes with a pizza! As you'll see, as a non-drinker at a party or at a restaurant (and even at home), you really do have a lot of alternatives to drink when enjoying a pizza. Let's take a look at each of these non-alcoholic drink options and see why they pair well with pizza. I
16 great non-alcoholic drinks to have with pizza:
1. Non-alcohol wine.
This seems like cheating, doesn't it? Alcohol-free wine? Is that even a thing? Indeed, it is! For some, skipping out on a glass of red wine is related to health concerns, a booze-free challenge, or even pregnancy, but that doesn't mean that you have to go without the great taste of wine completely. 
Due to the growing alcohol-free community across the globe, there are more and more options for alcohol-free wine available at grocery stores and liquor stores. Why not grab a glass of the guilt-free stuff and enjoy?!
2. Alcohol-free beer.
What could be better than a slice of pizza and an ice-cold beer? Well, if you are taking a break from beer or simply don't want to drink alcohol, you're in luck. Just like the increase in popularity of alcohol-free wine, alcohol-free beer is too! You can find a variety of brands available in stores and restaurants. Now you can enjoy your pizza with an ice-cold beer…just an alcohol-free one!
3. Cranberry juice.
Not many people understand why I like to pair Cranberry juice with pizza, but I have a good reason: it tastes delicious! Cranberry juice is a perfect accompaniment with pizza due to its tart rich flavor and acidity. This really does deepen and enhance other flavors, which means a bit of cranberry juice will make your pizza flavors really "pop". Load up an icy glass of cranberry juice, grab a slice of pizza and enjoy. 
4. Peach or lemon-flavored iced tea.
Ice tea, while sweet, typically has a very mild flavor, especially if you opt for peach or lemon flavor. What's great about this is that the drink flavor takes a back seat, allowing the flavors of the pizza to have the spotlight. Iced tea is also a great palate cleanser, so if you're munching on a greasy of flavorful pizza, iced tea is a great choice. 
5. Sparkling water with a slice of lemon. 
You don't have to have a sugary drink if you don't want to. For those watching their waistlines and putting their health first, sparkling water is a good choice. Sparkling water is the ideal drink for someone who wants to have a refreshing drink without the sugar content. Adding a slice of lemon or squeezing some fresh lemon juice into the bubbly water will add a crisp twist and enhance the drinking experience.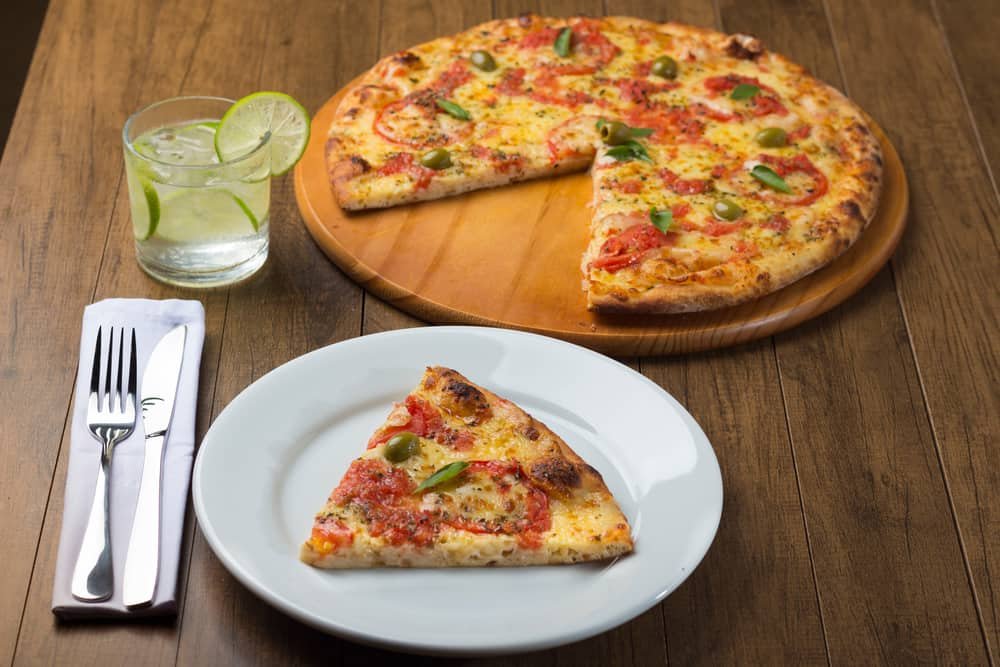 6. Soda.
Pizza and soda – it just sounds right, doesn't it? Soda and pizza really go hand in hand. Together, they make a signature "meal" – always have. What makes soda the go-to drink for many kids (and adults too) is how the salty and cheesiness of the pizza complements the sweetness and bubbliness of the soda. Coke, Sprite, and Lemon-Lime, to name a few, are great options of soda with a pizza of literally any flavor. 
7. Lemonade.
Lemonade is a firm favorite on a hot day, and you might be excited to find that it does just as well on pizza night too! If you like a sweet beverage but don't care much for bubbles, perhaps homemade lemonade is the way to go. Freshly made lemonade really does pair well with a pizza as the sweetness of the drink complements the saltiness and cheesiness of the pizza. 
8. Milkshake.
Milkshakes are both creamy and sweet, which is actually the perfect pairing with a dish that is both salty and cheesy. When enjoying a milkshake with a pizza, opt for vanilla or chocolate flavors, which are known to really enhance and bring out other flavors. One problem you might have is fitting it all in. You might feel quite "stuffed full" after a few slices of pizza and a milkshake. 
9. Ginger ale.
Ginger ale is a great drink to pair with your pizza if you have opted for a fiery hot pizza loaded with chili or hot peppers. Capsicum in the chili and pepper will cause a burning sensation in your mouth, and because of the sugar content of ginger ale, it is known to dissolve the capsicum and reduce the burning. The secret to getting through an ultra-spicy pizza is undoubtedly to pair it with ginger ale.
10. Apple juice.
Apple juice has a sweet flavor. The apple juice can be thick or light in consistency. If you want to truly enjoy the taste of your pizza, opt for light apple juice or slightly dilute a thick/heavy apple juice with water before consuming.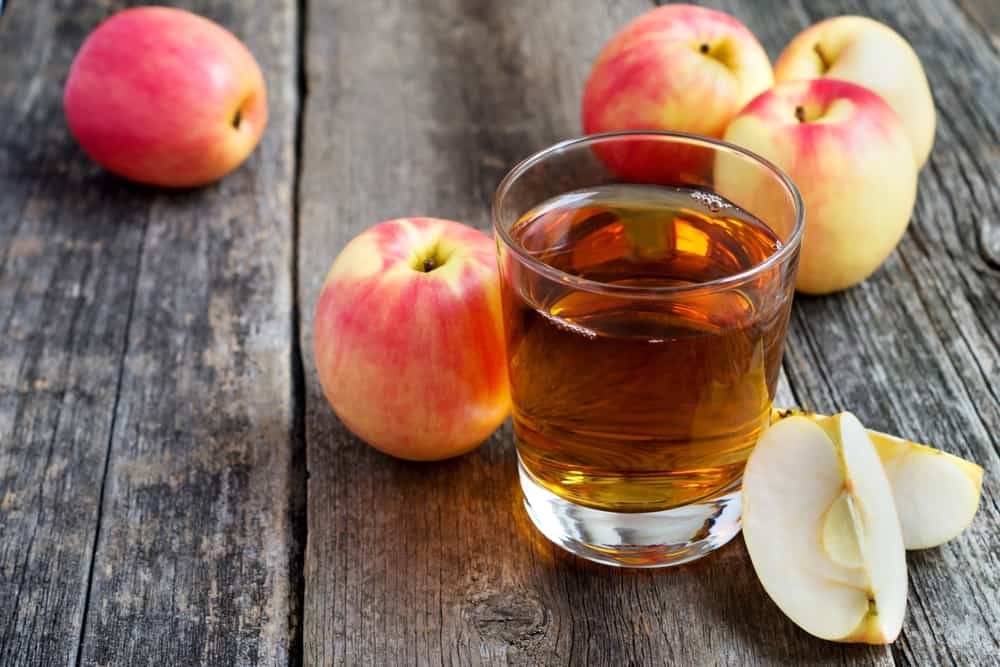 11. Tomato cocktail (virgin).
A virgin tomato cocktail and a few slices of pizza is the epitome of indulgence. The acidity and smooth texture are known to bring out and enhance other flavors. If you want to truly bring your pizza flavors to life without indulging in any alcohol, opt for a virgin tomato cocktail. 
12. Pomegranate juice.
As far as flavors go when it comes to beverages, for me, pomegranate juice scores 10 out of 10. It has a rich bodied fruity flavor that is neither too sweet nor too bland. It really is the perfect accompaniment for cheesy and salty dishes, which is right where pizzas come in! 
13. Slushy.
What could be better than an icy cold slushy with your favorite flavor of cordial inside? I personally love the crème soda flavor slushy, and it goes perfectly with a Four Seasons pizza, which is one of my favorites. Why is it so good? Well, for starters, all the ice inside keeps the drink icy cold for the duration of my pizza munching. And the sweet flavor is the perfect complement for the toppings on just about any pizza, which are typically quite greasy and salty. 
14. Coke float.
Yup, a good old fashioned coke float goes really well with a pizza. Coke with a dollop of ice-cream on top… it's fantastic. It's like having a soda and dessert with your pizza…in a glass! This one is a no-brainer if you are not keen on alcohol and really just want to spoil yourself with sheer indulgence. 
15. Almond milk.
Almond milk, slightly heated with some syrup into it and then chilled to icy cold temperature, is actually a delectable treat. Yes, it requires a bit of pre-planning as you want the milk heated to make it slightly thicker in texture. Melt the syrup into it and then pop it into the fridge or freezer to cool. The creamy and vaguely sweet flavor of the milk really does bring out the full richness of the flavors on your pizza. You really won't regret trying this one out.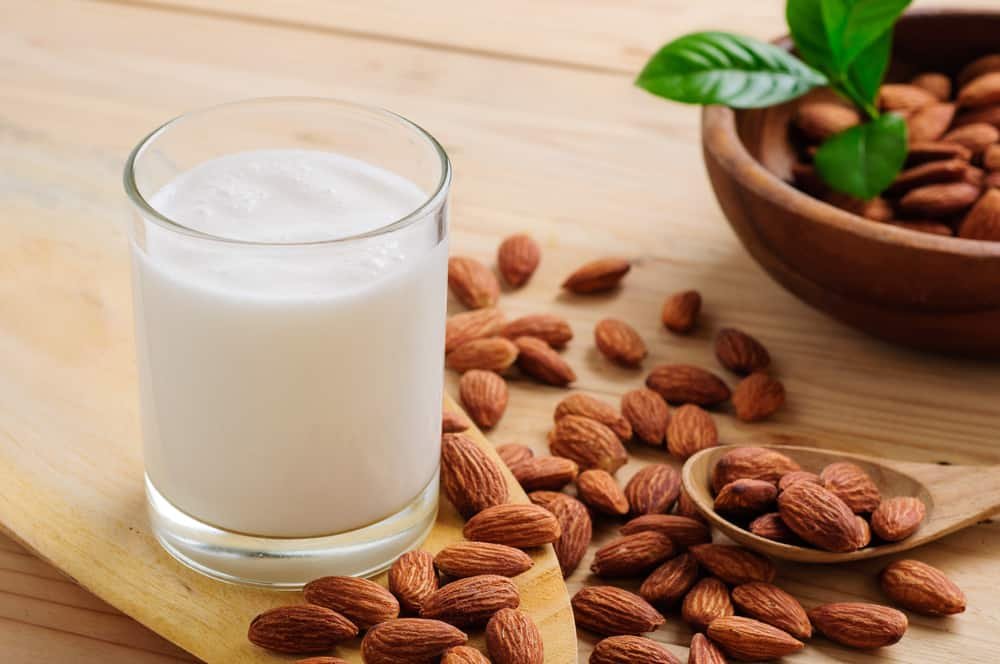 16. Coffee.
Coffee is good with just about anything. Coffee is a great complement with cake, pie, toast, a sandwich, and yes, you guessed it; pizza! If you don't feel like drinking something cold and you don't want to indulge in alcohol, coffee makes a great second choice. It's delicious, and its slightly bitter flavor really does enhance the flavors of a pizza. Have a cup (or even 2) of coffee with your next pizza and decide for yourself. 
In closing
As it turns out, wine or beer with a pizza are not your only options. If you want to truly enjoy the flavors of your pizza and don't want to indulge in the booze, skip the booze and opt for one of the abovementioned alternatives. All of them are tried and tested with pizza; by me! Enjoy.